Give this banana bread recipe a go! It's perfect if you're craving classic banana bread flavor and texture, but want as little mess, drama, and equipment as possible. Quite honestly, it's the best, simple, one-bowl banana bread I know. No mixer, a single bowl, classic flavor, and a moist and tender crumb. If you have three ripe bananas on hand, chances are good you have the rest of the ingredients as well. Let's do this!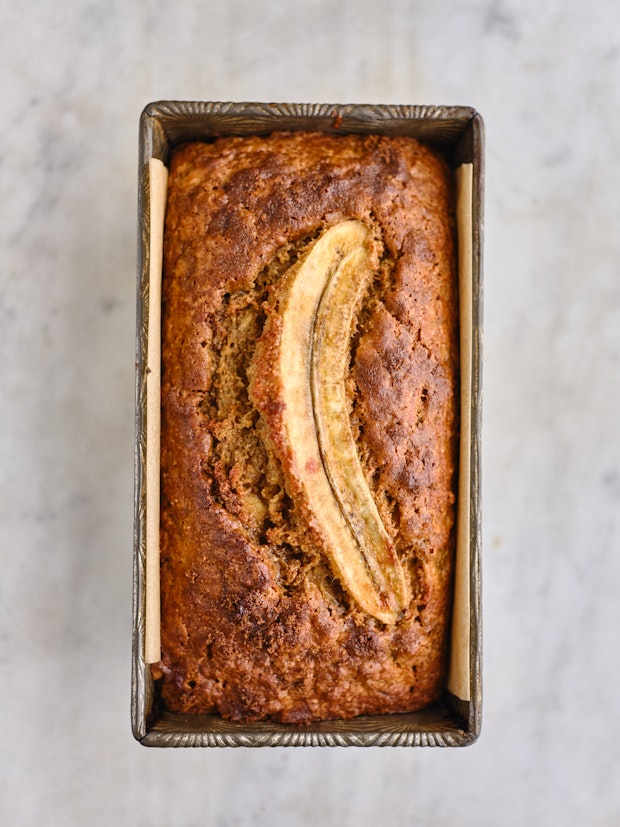 My Favorite Banana Bread
What you'll get here is a straight-ahead, classic banana bread, with a hint of a wholesome twist. I like my baked goods to have a rustic touch to them, which is why I like to use some whole wheat flour and brown sugar here. Consequently, it makes your banana bread more nutritious, moist, extra special, and delicious (when compared to versions with white sugar and white flour).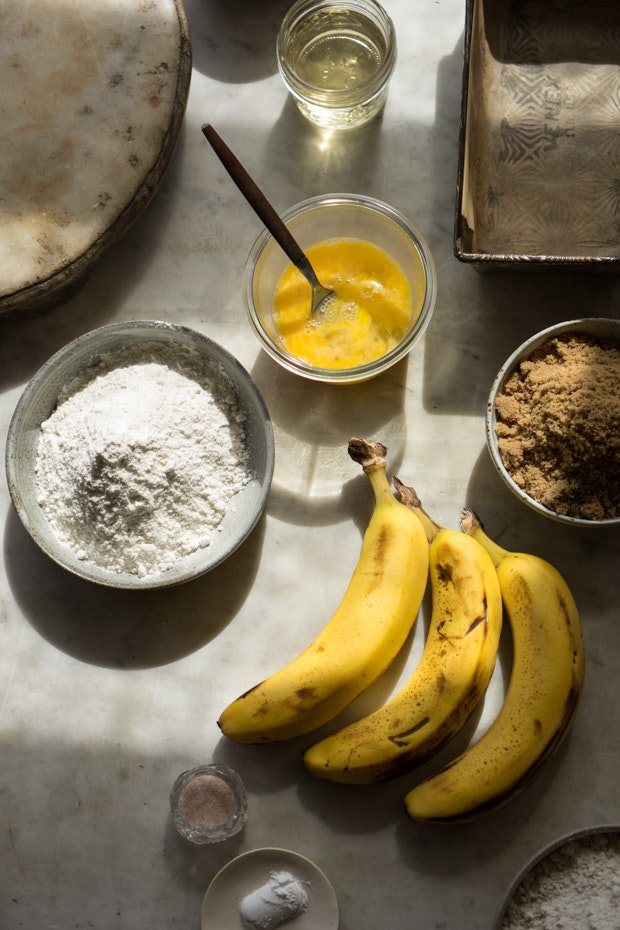 Inspiration
This particular banana bread recipe evolved into its current lazy-day state from this Melissa Clark gem. I skipped any add-ins for simplicity's sake here, and would recommend a banana-only first pass. See how you like it, and then play around with some of my suggested variations (below) on a future pass.
Tips
My pro tips are few. Number one, use extra-ripe bananas. I love the sweetness and depth of flavor they bring to the banana bread. Number two? Don't over mash your banana in the beginning, leave them a quite bit chunky. You want some of those chunks to remain until the end. They tend to really break down as you're stirring in ingredients. Lastly, avoid over baking. Moist banana bread is the goal.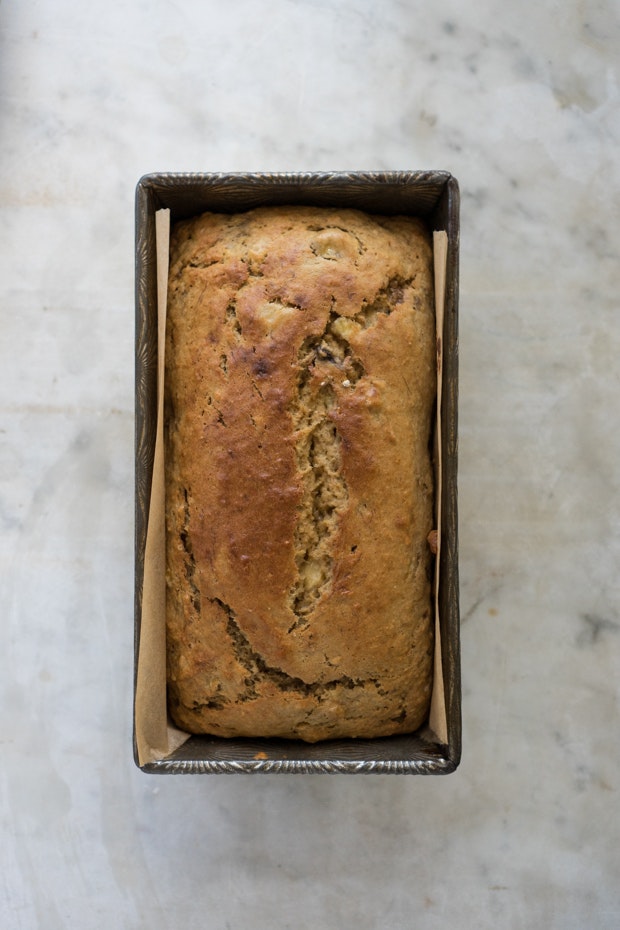 Variations
Add-ins: What you see here (above) is a classic, banana bread. No add-ins. No chunks. That said, don't let me stop you if you like the base recipe, and want to add in a couple of handfuls of toasted walnuts, chocolate chunks, or some citrus zests, herbs, or toasted coconut. You can also play around with simple glazes.
Brown butter: On occasion, I like to brown the butter in this recipe before using it. So good.
Toppings: You can finish your banana bread a bunch of different ways. There's the basic, no-frills version pictured directly above. Another idea? Press half a banana lengthwise into the batter before baking. Sprinkle generously with brown sugar and bake. You can see this version in the lead photo.
Watch: One Bowl Banana Bread Video
Also(!), if you like this, I'd be willing to bet you'll also like these banana-packed Buttermilk Berry Muffins, or this Lemony Olive Oil Banana Bread.
Continue reading One Bowl Banana Bread on 101 Cookbooks