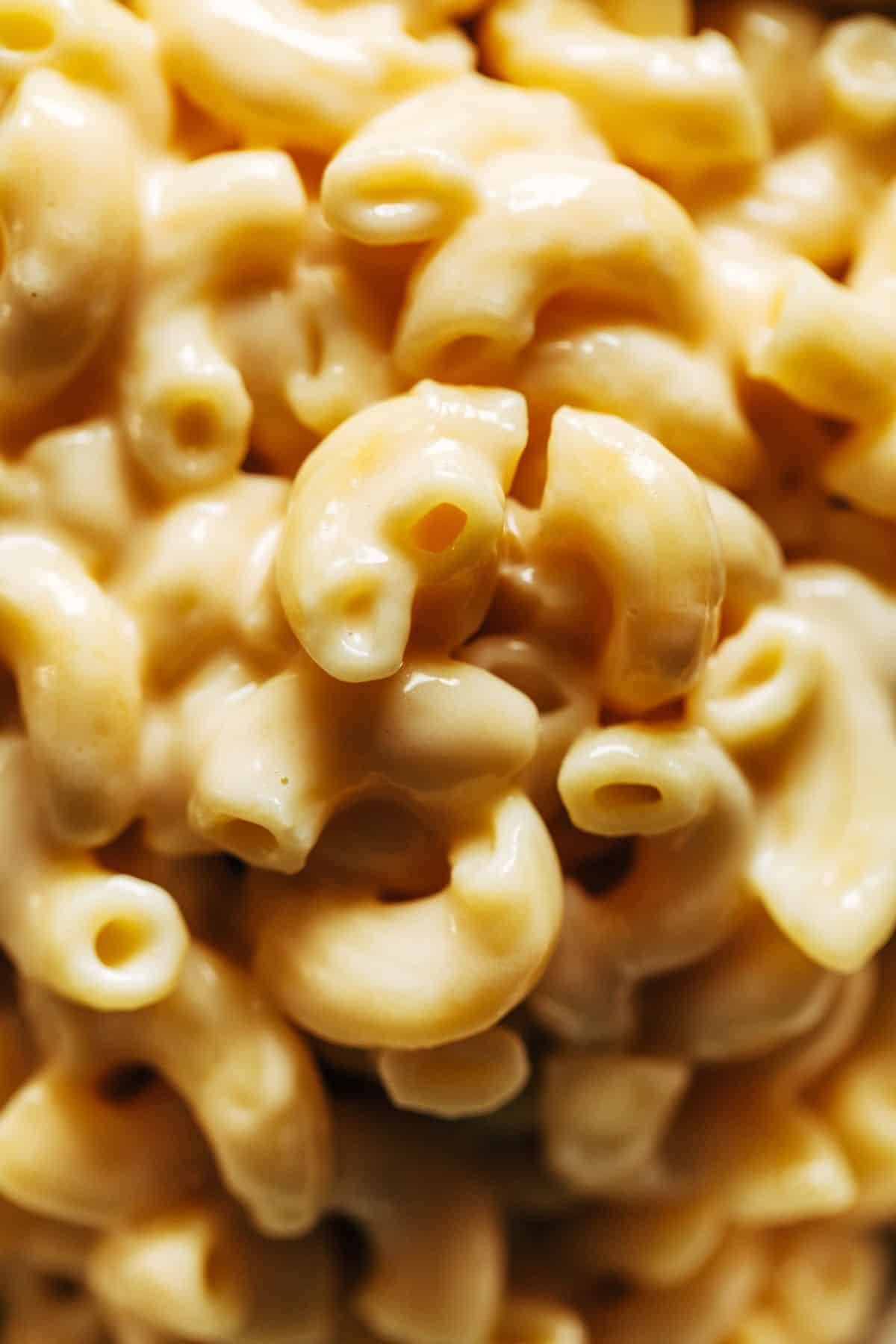 MAC-AND-CHEESE! MAC-AND-CHEESE! (that's me chanting)
This is exciting. On so many cheesy and delicious levels, this is exciting.
I've had my Instant Pot (affiliate) for a few years now, and let's be real – I'm definitely not the ultimate Instant Pot expert, but I use it regularly enough to have a few recipes that are worthy of YOU, my favorite internet people.
Friends, this Mac and Cheese is at the top of the list. Top spot, position one, gold medal winner. It could not be easier or cheesier. I love this recipe so much.
And yes, I love our other Instant Pot recipes, too, and you can find them here.
But today it's all about the cheese. Nostalgic, creamy, simple elbow macaroni and melted cheese is just a golden meal that makes life better.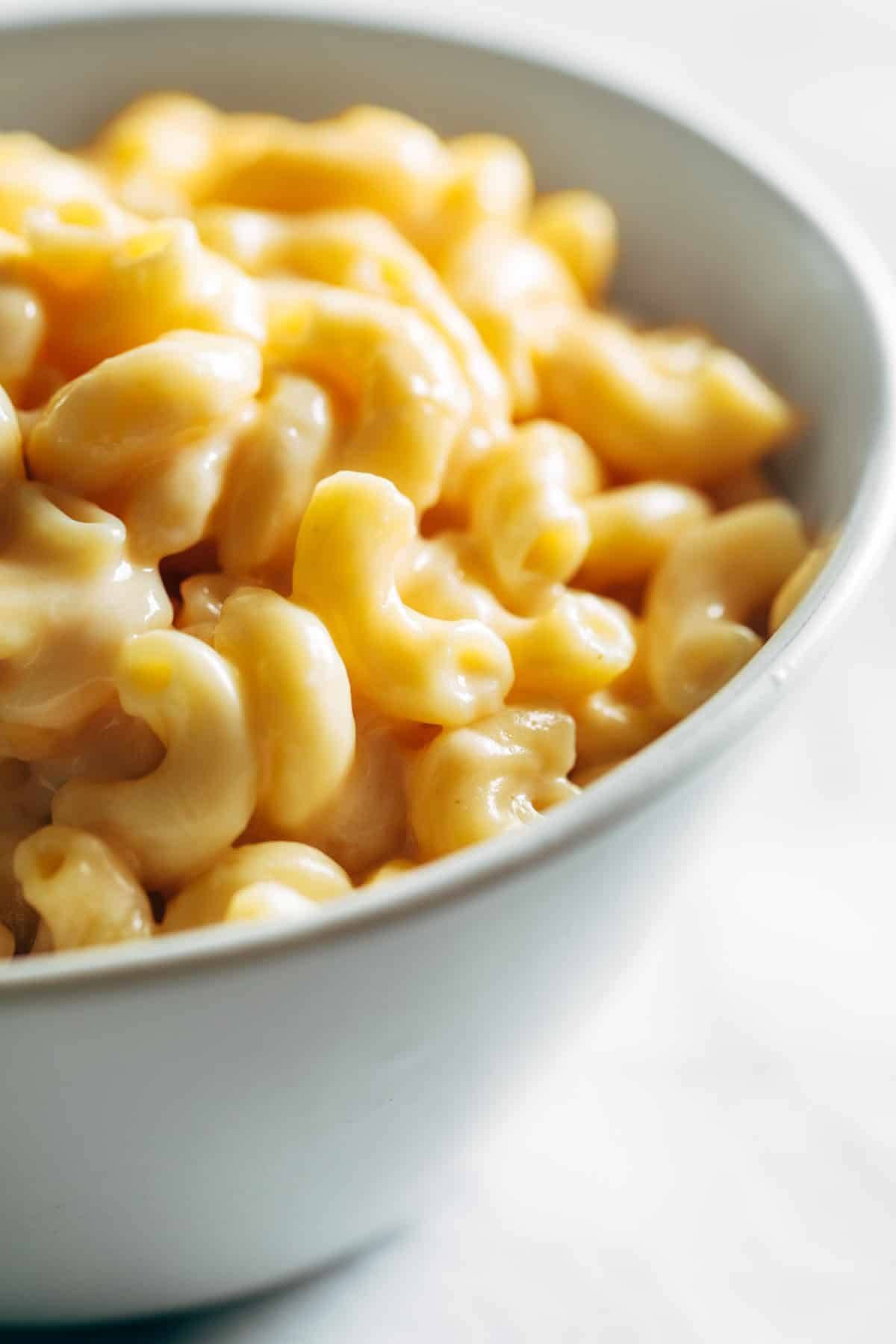 The Magic of Instant Pot Mac and Cheese
We need to identify the brand of mac that is Instant Pot mac and cheese.
This is: you've graduated from mac and cheese in a box, but you are not interested in the commitment required for a big fancy baked deal. You want something that falls somewhere in the middle of the tastes-like-Velveeta to truffle-baked-mac spectrum. Friends, you are in luck. This is the perfect in between. This is your mac and cheese for when you want REAL FOOD mac and cheese that has a velvety, creamy, sauce with 5 ingredients in 15 minutes.
It is hangry mac and cheese.
It is I-have-no-other-groceries mac and cheese.
It is even-if-I-did-I-would-still-make-this mac and cheese.
It is FEED ME NOW AND LOVE ME FOREVER mac and cheese.
Obviously Instant Pot Mac and Cheese is pretty straightforward and simple and that's kind of the point, in my opinion? I creep around on the internets and lately I've seen people chatting about how frustrating it is when people just use the Instant Pot for "basic recipes like Mac and Cheese."
Excuse me but I'd like to respectfully disagree. There's a reason why people use the Instant Pot for basic recipes like mac and cheese, and it's because, especially in this case, the mac and cheese your Instant Pot can give you is NEXT LEVEL GOOD. I am not food-sciencey enough to tell you how or why this works, but the texture of the creamy sauce that you get a little melted butter, and cheese, and milk?
It just works differently in the Instant Pot! You cannot replicate this on the stovetop with the same ingredients and I do not know why. Starch? Pressure? Does it matter? The IP holds the magic.
The Instant Pot is so good to us.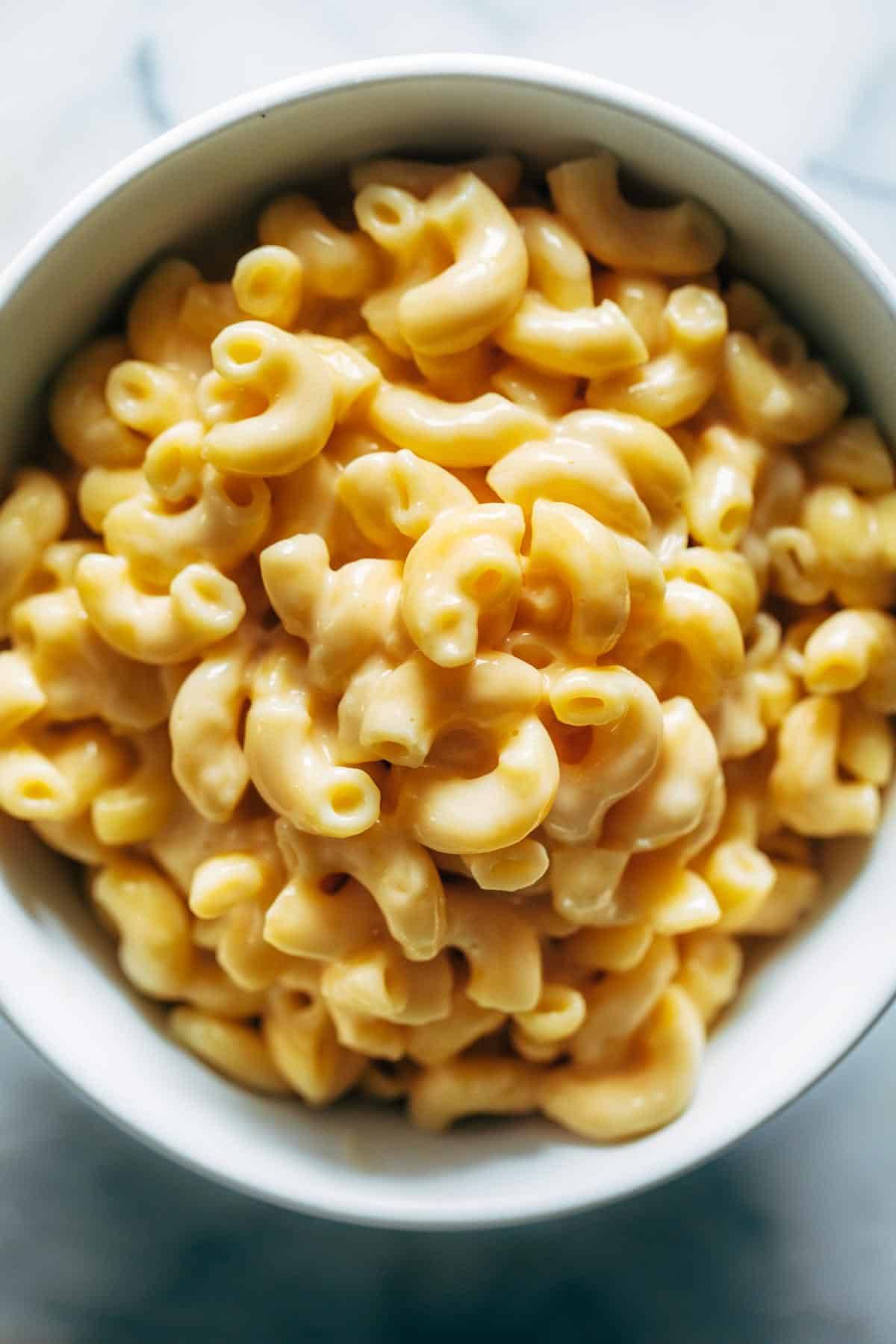 How to Make Yummy Mac and Cheese
Step 1: Put noodles, water, and salt into the Instant Pot and push a few buttons.
Step 2: Stir in butter, cheese, and milk.
Step 3: That's it. There is no step 3.
But seriously: my number one goal with Pinch of Yum is to connect with you and share recipes that you'll actually make and actually love, and THIS! I am confident that this is one that you can and will actually make.
And absolutely one that you will love, assuming you're into cheese?
Also: my specific Instant Pot is the Instant Pot DUO60 but I have made this in several types ("the old ones" and "the new ones" both) and it's great all around.
Check Out Our Video for How to Make Instant Pot Mac and Cheese:
Instant Pot Mac and Cheese
---

Author: Lindsay

Prep Time:

5 mins


Cook Time:

5 mins


Total Time:

10 minutes


Yield:

6

–

8

1

x
Description
Instant Pot Mac and Cheese – made with just 5 real food ingredients. This is SO MUCH BETTER (and easier) than any mac and cheese I've ever had! Unreal.
---
Scale
Ingredients
1

pound uncooked elbow pasta

4 cup

s water

1 teaspoon

salt

3 tablespoon

s butter, cut into small pieces

2 1/2 cup

s shredded cheese
up to

1/2 cup

whole milk
---
Instructions
Noodles: Put the pasta, water, and salt into the Instant Pot (affiliate link). Cook for 3 minutes using the manual function. Quick release the steam so your noodles don't get overcooked. 
Cheese: Gently stir in the butter until melted. Add the cheese and milk (use 2-3 tablespoons of milk at a time, as needed, up to 1/2 cup). Add more seasoning or liquid as necessary. MWAH! Enjoy. It's so, so good.
---
Notes
Cheese: My favorite cheese combo is 2 cups shredded cheddar cheese and 1/2 cup Italian blend shredded cheese. Really, any kind of cheese you like will be good here. I lean towards smooth-melting cheeses such as cheddar, gouda, gruyere, Monterrey jack, etc. Stringy cheeses (i.e. Mozzarella or Provolone) might be tricky to work with (think ooey gooey cheese bomb) but would obvi still taste awesome.
Gluten Free: I tried this with gluten free noodles and did not have great results – they just turned to mush.
Extra Seasoning: I often add a pinch of garlic salt or a swish of hot sauce when serving. I can't not.
Category:

Dinner

Method:

Instant Pot

Cuisine:

American
Keywords: instant pot mac and cheese, mac and cheese, easy mac and cheese, instant mac and cheese
Recipe Card powered by
One more thing!
This recipe is part of our collection of easy pasta recipes. Check it out!